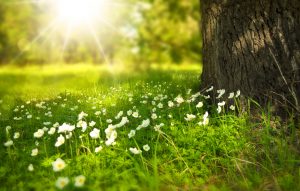 Summertime brings a lot of good things, sunshine, outdoor activities and sports, just to name a few. Dentists around the country brace for an increase in emergency visits for patients who experience sports related injuries to their mouths. In general we like to warn others of the dangers of not protecting your mouth while playing sports and the types of injuries that can be prevented.
According to Sports Health, the most common types injuries to athletes are fractured and dislodged teeth.. If you happen to take a blow to the mouth while playing sports, a mouthguard will absorb some of the impact, which helps to protect your teeth.
Performance enhancing mouthguards do not just protect your teeth. They also create a buffer to help stabilize the temporomandibular joint (TMJ) and further protect it from injury. Soft tissue damage to the lips and gums can also be greatly reduced when athletes wear mouth guards, face masks or other protective gear.
There are three types of mouthguards. Sock mouthguards are ready to wear from time of purchase but usually do not provide much personalized protection. Boil and bite mouthguards you mold at home with boiling water and biting down on the warm plastic. This can provide a level of protection stock guards cannot. Lastly, but most effectively, custom made mouthguards. These are made by your dentist and offer the best protection.
Whether it be an elbow to your teeth or a baseball to the jaw, our dentists can help repair the damage. Any traumatic injury to the face, especially to the mouth, can cause severe discomfort and be expensive to fix. Often times athletes want their injuries fixed quickly in order to get back to doing what they love. We understand their passion and have developed ways to help with temporary repairs while working on long term treatments.
We want you to enjoy your summer, and if there is a chance that you do need to come see us, please schedule an appointment today so we can get you in fast, and back out enjoying these wonderful months of summer!